Types Of Services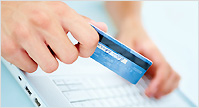 Some services do not require an account.
If you find that you need more information or an upgrade in our services you will need an account.
Newsletters
Some of our newsletters do not require an account to read them. But all require an account if you want to receive them by email or be notified of a new newsletter.
Charting We offer a unique charting service for stocks, stock options, commodities, commodity options along with quotes and news. Our charting service is free but you need an account to access the service to create your own watch list.
Trading View our trading history. We have many stock broker and commodity accounts. You can access some types of information about our trading history such as date purchase, price paid date sold, profit and loss but you will only be able to access a limited amount of information and only one of our trading accounts. We have diffrent accounts for different types of trading strategies. We have accounts that you can access for those who like day trading, short term trading, long term trading, option trading, retirement investing and commodities for agriculture, metals, energies, and others. You can even get notice by email of new trading activity taking place in our brokers accounts.

Education Sing up for our video education on how to trade in the stock market. We have regular updated videos and set classes ou can take at your own speed.

Podcast When you listen to these podcast on the principles of prosperity you will never see money the same way again. You will learn how to be a capitalist, how to aquire money in ways that never thought possible. You will learn how money is everywhere. These podcast files can be downloaded.

login
Create An Account